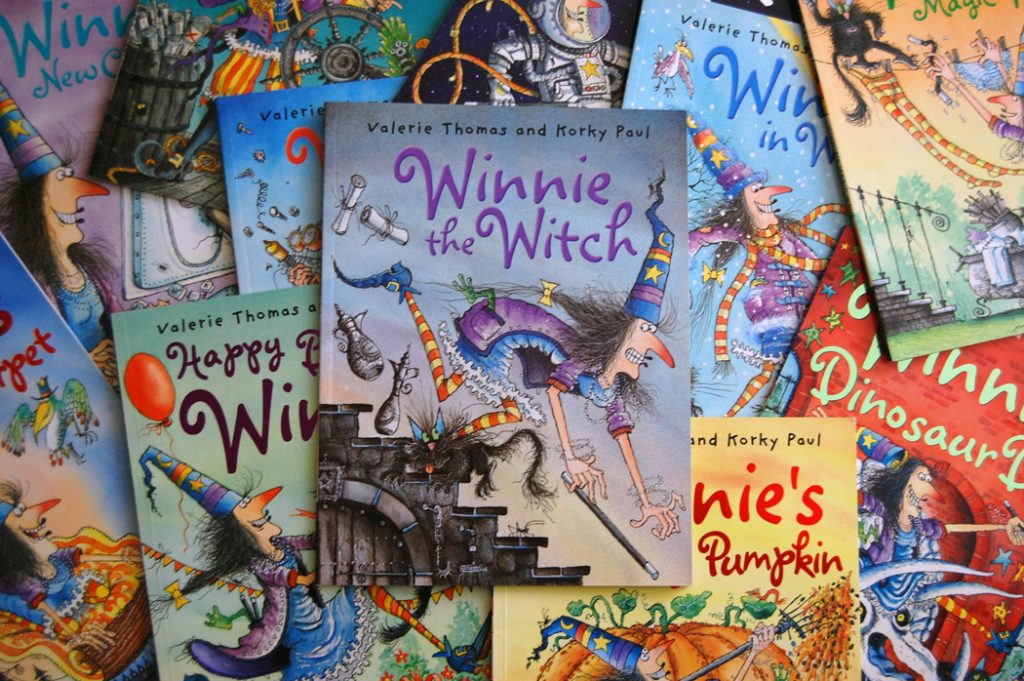 Picture books (絵本) are a great way to study English for both children and adults. They are also fun to collect and reflect (反映する) the local culture of the countries where they were written.
The UK has a long history of picture books, but this time I would like to introduce a popular modern series.
The series is called Winnie the Witch written by Valerie Thomas and illustrated by Korky Paul. The books are about the adventures of a witch called Winnie and her pet cat Wilbur. In each book Winnie usually gets in trouble (トラブルに巻き込まれる) by using her magic, but in the end fixes the problem with magic too.
There are now 19 books in the series with many different themes. They have very lively (生き生きとした), colourful and detailed (細かい) illustrations and every time you read the book you can find new things. My children both love the books and we have collected 13 in total.
I recommend starting with the first book in the series, which is simply titled "Winnie the Witch".
Most of the books are available from Amazon Japan as well as some audio CDs: